New York Metro Radio A.I.R. Awards
Friday, January 26, 2001



The 4th Annual New York Metro Achievement in Radio (A.I.R.) Awards were presented on Thursday, January 25th at a dinner held at Club Exit, 56th Street & 11th Avenue. The A.I.R. Awards, which are held in 18 major U.S. radio markets, benefit the programs of the March of Dimes.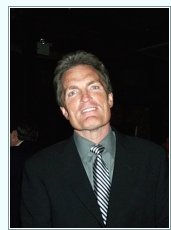 Awards were given out in 26 categories, covering the full spectrum of radio work...on-air talent, production, news, sports, traffic, promotion, and advertising. The highlight of the program was the awarding of a "Lifetime Achievement Award" to Scott Shannon (right), PD/morning host at WPLJ (95.5 FM) and architect of the meteoric rise of Z-100 (WHTZ, 100.3 FM) following its inception in 1983. ABC Radio Station Group President Mitch Dolan presented the award to Shannon following the showing of a film covering Shannon`s career and taped remarks by Rush Limbaugh. In accepting the award, Shannon acknowledged New York`s radio legacy, paying tribute to Alan Freed, Musicradio 77 WABC, WMCA, and other trendsetting personalities and stations of the past and present.

Here are the 2000 A.I.R. Awards winners:


Best Morning Show:
Elvis Duran and the Z-Morning Zoo,
Z-100 (WHTZ, 100.3 FM)

Best Midday Show:
Diane Prior, WKTU (103.5 FM)

Best Afternoon Show:
"Broadway" Bill Lee (right), WKTU



Best Evening Show:
Jamie Lee (left), WPLJ (95.5 FM)

Best Overnight Show:
Dave Stewart, WPLJ

Best Weekend Show:
Rhythm Review with Felix Hernandez, Jammin` 105 (WTJM, 105.1 FM)

Best Talk Show Host:
Curtis Sliwa and Ron Kuby (directly below),
WABC (770 AM)



Best Hispanic On-Air Personality:
Gerson Borerro, WADO (1280 AM)

Best Syndicated Show Originating from NYC:
Valerie Smaldone`s Superstar Special with Elton John

Best Production/Creative Director:
Bill Schultz, WKTU


Best Station Image Promo:
70`s #1 Weekend, WTJM

Best On-Air Audience Promotion/Contest:
Zeppelin/Who Back-to-Back Weekend, Q104 (WAXQ, 104.3 FM)

Best Station Sponsored Event:
Zootopia 2000, WHTZ

Best Special One-Time Programming Feature:
Subway Series Celebration, WTJM


Best Station Website:
www.z100.com, WHTZ

Best Public Affairs Program:
The Arnold Interview, Donna Wilson, WBLS (107.5 FM)

Best Commercial Spot by an Agency:
Sixth Sense, Cliff Freeman and Partners

Best Commercial Spot by a Radio Station:
The Floor Superstore, Phil Micari, WPLJ

Best Sports Reporter (tie):
Michael Kay, MSG; Bob Goldscholl, WBBR (1130 AM)

Best Traffic Reporter:
Joe Nolan, Metro Networks and WPLJ

Best Interview:
Steve Malzberg interview of Glenda Testone of GLAAD, WABC

Best News or Investigative Series:
Black History Month, Anthony Johnson, WINS (1010 AM)

Associated Press Radio`s Best Spot News Coverage:
Diallo Verdict, WCBS (880 AM)

Best Reporter:
Babita Hariani, WABC

Best Newscaster:
Lee Harris, WINS

Return to Archives Index