Above the Static: The Continuing Saga of
Vin Scelsa`s Idiot`s Delight

Sunday, October 10, 1999


With much of the radio industry absorbed by multi-billion dollar mergers, maximization of ad revenue, market penetration, and targeting of key demographics, one steadfast air personality has made a successful career out of a very different set of goals. Now in his fourth decade spinning music and tales on New York radio, Vin Scelsa respects his listeners` intelligence and their continuing interest in hearing the best in a wide variety of music.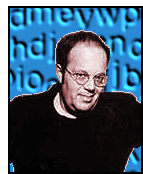 What makes Vin`s story even more interesting is that his weekly music-and-conversation broadcast, "Vin Scelsa`s Idiot`s Delight", has thrived on stations not known to be free-form proponents. When Vin settled in on Sunday nights about ten years ago, he was being heard on K-Rock (WXRK, 92.3 FM), which featured a limited Classic Rock playlist during the rest of the week. Vin moved to WNEW-FM (102.7) in 1996, at a time when K-Rock went alternative and WNEW briefly embraced its "Classic Rock & Classic Jocks" heritage. As WNEW jettisoned the "classic jocks" between June, 1998 and September, 1999, the station`s playlist contained varying degrees of classic rock, current rock, and talk. Regardless, Vin`s Sunday night show (heard from 8 PM to 2 AM Monday morning) remained unaffected by the station`s shifting format.

When the curtain finally fell on heritage rocker WNEW in mid-September, Vin found himself a musical seeker adrift among a sea of chatter and locker-room talk. "I'm puzzled as to how I fit in", says Vin, but fitting isn't what`s kept Vin`s lengthy radio career going. Back in the late 60`s, Vin`s free-form explorations took shape at Uppsala College`s WFMU (91.1 FM) and continued at WBAI (99.5 FM), WABC-FM/WPLJ (95.5 FM) and WNEW-FM, where Vin spent nine years (1973-82) honing his craft, building a loyal following, and establishing solid relationships with practically every important artist in the rock, pop, folk, country/rock, and blues fields. Today, his guest lists are a who`s who of popular music, including, in the past year alone, artists such as June Carter Cash, Bruce Cockburn, Elvis Costello, Sheryl Crow, Emmylou Harris, Freedy Johnston, Southside Johnny, XTC, Randy Newman, Nancy Wilson of Heart, and Peter Wolf.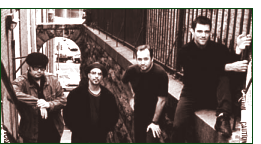 Scheduled to pay a visit next week are the Smithereens, a band that Vin and his listeners have supported since the early 80`s, and not surprisingly, a band that has stayed true to its own musical vision (Photo left, left to right: Dennis Diken, Pat DiNizio, Jim Babjak, Mike Mesaros). After having hits like "Blood and Roses", "Only a Memory", and "A Girl Like You", the band has had little chart success during the 90`s but has continued to perform for its loyal fans. The Smithereens` new release, "God Save the Smithereens", is due out on October 19th, and the band will be touring in support of it. The first single, "She`s Got A Way", has just been released to radio stations.

For now, Vin`s roster of upcoming guests - Rickie Lee Jones, Kris Kristofferson, Luna, Ronnie Spector - reveals no change in direction or venue, and Vin continues to appraise 30-40 new releases each week for Sunday night airplay. Vin`s current contract with WNEW runs through January, 2000, but station management has neither encouraged nor discouraged Vin during the drawn-out format change. "They've pretty much left me alone", says Vin. While WNEW may take a close look at its now-unfocused weekend lineup after the end of football season, one thing`s for certain - Vin Scelsa`s Idiot`s Delight will continue to not fit in...somewhere!

[Note: Vin Scelsa`s Idiot`s Delight was renewed for an additional year in January, 2000]

For More Information:

Vin Scelsa`s Idiot`s Delight Website
The Official Smithereens Website


This article © 1999 New York Radio Guide. "Vin Scelsa`s Idiot`s Delight" is a registered trademark of Vin Scelsa.

Return to Archives Index